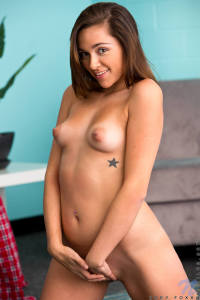 When you think of a
teen porn star
you picture a sweet innocent girl whose short with perky little tits who acts like she's never been fucked till she cummed. Zoey Foxx fits that stereotypical image of teen porn star perfectly. A sexy little slut with B cup tits coming in at 5 feet 3 inches (160 cm) Zoey perfectly hides the fact that she is an absolute sex freak. Even managing to keep it a secret from everyone in her family except a few select members.Anyone who has met her would never think that she is a good little camera slut. Especially when she admits that she only
lost her virginity two years before starting her career in adult entertainment
. Once you start to get Zoey better though it becomes obvious that she is certainly a naughty little teen. Her first sexual experience was giving a blowjob to her church friend after all!She may not have been slutty growing up but that doesn't mean that Zoey Foxx was perfect angel as a kid. Growing up in Humboldt with her grandmother, where
mom was a marijuana grower
, Zoey says in interviews she got into all kinds of trouble. The future adult actress was more into adventure thank cocks growing up, finding all sorts of places to explore. Something that drove her youth pastor father crazy; imagine if he knew about her time on film riding cocks!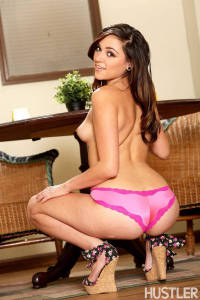 Unfortunately for Zoey parents were not happy with the idea of her running free and kept this sexy little lady locked away. Until she was sixteen that is when she graduated high school and got away to live the way she wanted!
Luckily young Zoey decided to give porn
a try and fell in love it. Porn helped bring out the inner slutty teen in her. She loves the idea of being able to play with as many hard cocks as she wants while meeting new people.Surprisingly even though she enjoys being everyone's dream teen whore Zoey has a few limits that she doesn't let anybody past. In one interview she has said that no can book her for DP, "double vag", or most surprisingly anal. In Zoey's own words
her asshole is "an exit only"
so the most she is willing to do is being fingered in the ass. No double penetrating her pussy is also a big no no with Ms. Foxx who says she "wants to keep her pussy tight the rest of her life"Coming from a girl who is willing to be gangbanged by six guys all of that raises some eyebrows. It will also surprise her fans to hear that she isn't quite ready to fuck a big black cock yet. Being Latina she doesn't have a problem with other races, turns out this sweet teen is a little scared. Zoey isn't sure that she could handle a massive black cock and wants to try it out in her personal life first. Hopefully fans will be able to see her tight teen pussy pounded by a black cock and her ass filled soon. In the mean time we will have to enjoy watching her fuck and suck all the other hard cocks of the world!
Date posted: February 25, 2015