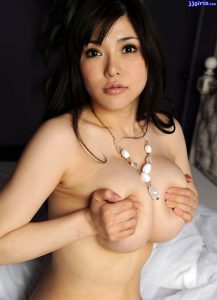 Anri Okita is the type of Asian woman that can make any Japanese style look sexy as hell rather she is in a kimono or tied up with rope, she wears it like no other woman can. The chances are that unless you are a fan of Moodyz and S1, then you would not have heard of that. This is not because the only other companies that she worked with was two by S.O.D. and one by Wanz but to the fact that she has only released 16 films since she started her adult film career in 2011. She made her first movie, No.1 Style Newcomer: Anri Okita, that year that was released by her guys at S1. Her most recent film is Ejaculation Manager that was released by Moodyz in 2015. Do I honestly think we will see more of this actress? Sadly not as it seems as if porn is nothing except a thing she does on the side for a bit of dough. She might be even in retirement since her last interview was on January 23, 2015, at the AVN Awards to which it was her first time coming.
A Little Bit Of Everything
The best way to describe this actress career is mixed. There seems to be no common thread throughout any of her movies as all of her works includes No.1 Style Newcomer: Anri Okita, Anri Okita: Craving Hit Woman, Anri Okita: Hot Tits Fondling Sex, Big Breast Instructor, Hardest Ecstasy Fuck, Naked Slave, Provoking Tightizm, Erotic Nymph 3P Nurse, Big Breast Cock Teaser, Dirty Talk Rodeo Girl, Fuck with Mother and Sister, Real Creampie Orgy Special, Synchronized Ecstasy Sex (II), Anri is Your Bride, Crazy Sex and Splash Ecstasy, and Ejaculation Manager.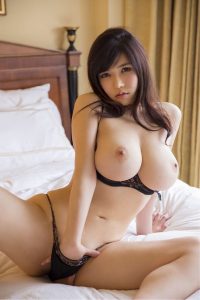 While I cannot see any common thread by the names, I did notice that if you look at the actress of each of her movies, then you will start seeing the same names over and over again. On additional research, it seems that Moodyz got their hands tightly on the neck of any Asian content because all of these girls have been seen in their film or nothing.
Perfect Outfit, Terrible Interview
Now for the best part for last which is seeing
the interview
. While the content in the video is not something, I appreciate there a nice amount of the video that is Anri Okita showing off her body. The outfit that she wears during the interview is something that you can only see the Asian bride in your wettest dreams wearing. There just something about her cute face but anyways back to the content of the interview. You will find little of value as it seems they caught her off guard at the AVN Awards. But at the very least you get to learn what is more important which is why she is in the adult industry. She sees her body and job as a way of expressing herself on an artistic level. Granted her Egnlish is not the best but she was still profound nonetheless.
Date posted: July 5, 2017