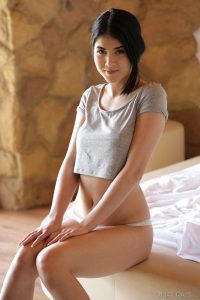 Flexible, cute and with a nice tight pussy to match is Lady Dee who looks sexy either between a woman's leg or with a cock nine inches in her twat. Lady Dee is a girl who is known by many names which give me an odd feeling that all of her films might not be on IAFD; only because IAFD seems to be missing some of her nicknames. You might have heard of her if you are fans of content that is made the people at Mile High and Video Art Holland. Girlfriends Films distributed one of her first movies and released in 2015 under the name of Gambling. She has already been in a fair amount of content this year with one by the people at Dane Jones by the name of Fit to Fuck. We are going to see more from her judging with how much that she has been able to pump out on a yearly basis.
The Facial Lesbian
Lady Dee pretty much has two main niches that she offers her fans, lesbian and facials. Some of the lesbian only content that she has got in was such films as Her First Milf 23, How To Please You, Lesbian Lust, 4 on 1 Lesbian Gang Bangs 2, Her First MILF 21, Gambling, and Private Show.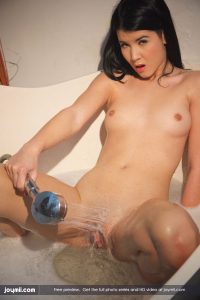 Her experience in taking it to the face can be seen in such flicks as Mom and Dad Are Fucking My Friends 18, Private Gold 204: Mountain Crush, Bukkake Bang, Mom, and Dad Are Fucking My Friends 16, Mom and Dad Are Fucking My Friends 19, and Innocent Student Makes Amateur Porn. It seems that she has a bit under her bisexual niche belt as well with such on the nose titles such as Bi Curious, Bi Stepbrothers, and Bi Swingers 2.
Available In Different Languages
So sadly no content in English can be found with her in it. She might not look it from her film experience, but she is a Czech with no real niche that tries to ape on that. It is widely due to the fact that she looks like she is a white school teen. Take one look at her in any of her work, and it is evident what her role is to be. The guys at the forum could not help since it seems that most of her fans were Czech as well. It does not look as if she is working for anyone in the States either so that could have a warming affect on her publicity. Hopefully, in the future, we can see this sexy little teen get some attention from either Captian Jack or even Woodman Casting X.
Date posted: March 30, 2017