Life before porn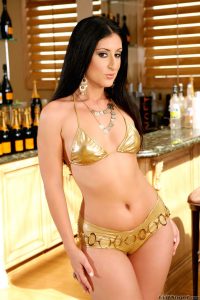 Lopez, whose real name is Rosalia Murillo, was born on September 11, 1981 in Santa Cruz, California. Before she decided to purchase her porn career, she worked different jobs; she was a teacher and had a position in the health care industry.
Porn career
Lopez attended art school in Arizona and during this time she started earning money as a nude model for drawing and photography classes. This led her towards her final decision to become a porn star. Her beginnings were in 2005 and she started filming first in Arizona, and later moved back to California in order to get better and more jobs.Lopez had shot scenes in variety of genres such as hardcore, interactive porn, striptease, threesome, group sex and masturbations. She was also working as a webcam performer.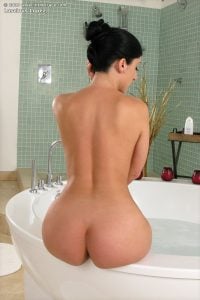 Only a year after her beginning she received a XCRO Award nomination, a tradition that continued in the following 2007 and in 2008. However, she still hasn't received any awards. In the past eleven years, Lopes performed in about hundred X-rated pornographic films.
Personal life
Lopez has an all natural body without any tattoos or piercings. Fans adore her natural big butt (she is a Latina after all) and especially praise her passion and her skills.She has active social networks where followers get to see authentic photos of her latest scenes, as well as from her personal life. Lopez also has an active personal website – luscuouslopez.com
Date posted: January 31, 2017