The Venezuelan Best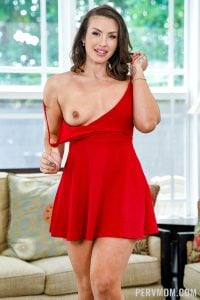 You can sanction Venezuela as much as you want. Block their trade, airlines, and ship routes, but some goods will slip by anyhow. Maybe some of them are harmful, some more than others, but tonight's talk only threatens the existing MILF competition. It's the all-new MILF. Mandy Waters. Mandy was born in Venezuela in 1988 and has spent her entire adult life in the sex industry. She first started as a type of dancer—what kind she did not clarify—and later, in small steps, walked toward the porn industry. So, the blame falls a little on the unpragmatic surroundings in Venezuela and their ever-lovely-looking future. Most, however, fall on her sexual appetite and lustfulness.
The Future of MILF Category
One of the first videos that come with Mandy's name is a lesbian-only scene with Joslyn Jane (Fucking My Hot Roommate Slay Savage (2020)). This scene was produced on July 31, 2020, for a studio named Officer Jane. Here the audience could see Mandy as a stunning blonde, as opposed to her current dark brown hair. After two years in the industry, with more than 40 films under her belt by December 2022, she has worked with some of the most prestigious studios in the industry, including Filthy Kings, Reality Kings, Bang Bros, My Pervy Family, and a lot more. In this run, Mandy came out as a true gem in the adult film industry. This mature beauty brought a fiery Latin flair to every scene she acted in. But she had also brought a dose of maturity to her performances that few other actresses could match. Her dark brown hair that complements her facial features makes her stand out from the crowd, and her incredible body, while a bit chubby, looks amazing. One of the things that the audience can spot right out of the door is Mandy's beautiful voice. She speaks English with a slight accent, making everything slightly sexier when she speaks. This adds an extra layer of seduction to her already impressive repertoire of talents.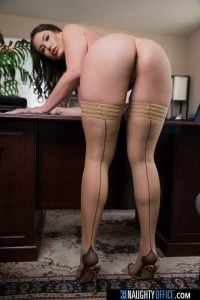 Mandy has collaborated with notable actors including J-Mac (Pawg Having Fun with Slay Savage and J-Mac (2020)), Jimmy Michaels (Give Her A Hand And A Cock (2021)), Brickzilla (Horny Daughter Steals Hot MILF's New Husband (2022), and Brett Maker (Come Lay with Me (2022). The performance in the group scene with Gaby Ortega, Roxie Sinner, Serena Santos, James Angel, J-Mac, and Michael Dangalow came out as one of her best (Fuck Into The New Year (2023)). Despite being surrounded by other Latin beauties in this scene, Mandy stood out, and her skill has only strengthened her chances of becoming the next MILF queen.
Only Sex Work
When not on the film set, Mandy practices for future shoots with unpaid contracts. However, she also enjoys rollerblading, going out, and partying. Despite this, everything else revolves around sex—even her greatest desire is on that subject. It's having intercourse in public. Hopefully, the dream will come true, and she will manage to record it.
Date posted: September 5, 2023