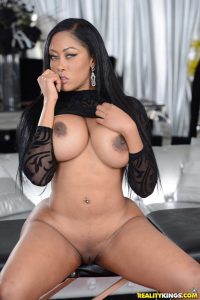 Meet Moriah Mills an ebony starlet with the knack for satisfying guys with monster cocks as well as babes. She is from Queens, New York, and indeed, she is one of the models gunning for the porn queen crown for her antics. She has some of the most mesmerizing eyes in the business, and she can make you cum by just looking at you. Moriah has had a rather late entry in the adult entertainment industry, but she is working hard to catch up with her age mates and surpass the records they have set.
Most starlets when they have monster dicks buried deep in their asses or pussy make ugly faces, but not Moriah. She looks as though she is singing in the choir and her moans are nothing but angelic, and there is no hint of faking. This busty babe is the ultimate ebony sensation, and has the right amount of curves on a black girl, and porn connoisseurs from around the world cannot get enough of her performances.Moriah Mills has had breast enhancement, and this has catapulted her to stardom in the industry. She is not only kissable, and suckable, but she is fuckable, and porn producers and directors are tripping over each other to get her on their sets. Moriah Mills has worked with big names such as Brazzers Network, Reality Kings, and mofos.com, of which she has done multiple full-length movies and scenes.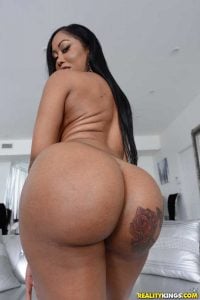 Miss Moriah comes off as edgy and a go-getter, and she shows it when she sucks a cock dry or riding until she cums in orgasmic pleasure. Despite her edgy look, she is a sweet girl who aims to please her lover ort lovers and lucky is the guy or girl who gets the opportunity. Her beauty matches her talent, and she is the stuff of dreams to indulge your fantasies. Stay on the lookout for more of her scenes as she grows in her porn career.This stunning starlet has the looks to perform in some of the most popular scenes of the present age such as MILFs, Step-mom, co-ed, fem-dom boss, horny cop, and so much more. She is ready for it all, and the sky is the limit for this amazing starlet.
Date posted: May 12, 2018