Life before porn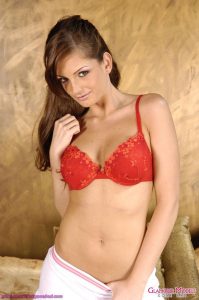 Sandra was born on September 9, 1981 in Budapest, Hungary, where she grew up with her mother and her younger brother. She was an excellent student and was a popular girl at school. At the age of fifteen, Sandra became a model and posed for three years. But apparently this job was not bringing her enough money, which led her interest towards something else – filming X-rated films.
Porn career
Sandra stared her porn career in 2001 when she was twenty years old. She started with baby steps, by appearing in solo or striptease videos. Later she posed for lesbian magazines. Just as she started she managed to become the "Pet of the Month" for February 2011 (during this time she was performing under the alias Judith Devine).Her first year in the porn was pretty shy and Sandra didn't do a lot of work. But, the following year turned out to be her turning point; her popularity grew and she appeared in the film "Private Reality 6: Dangerous Games". In 2003 Sandra again got the title "Pet of the Month" for the August issue of Penthouse.Most of her performances were done for Viv Thomas productions, but also for several adult websites such as 21Sextury, clubsandy.com and pixandvideo.com. Sandra has performed in lesbian scenes with Sandy, Sophie Moone, Jordan Maze, Blue Angel, Cindy Hope, Jo, Eve Angel and Anetta Keys. She has also performed in scenes made from several different productions by Claudia Bluebell.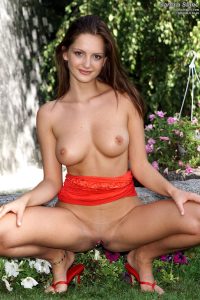 Sandra is known for mostly filming girl/girl scenes, but she has also did straight scenes in an initial session of softcore photos where she performed oral sex to one of the actors in a video called "Interview with a Sex Maniac". This scene was originally shot for television (in this scene Sandra had sex with her then boyfriend). She appeared in another straight video, again with her boyfriend, performing softcore sex without actual penetration ("Sandra Goes Wild" made by 21Sextury).She won an Award for best girl-girl scene 2005 (Pink Velvet 3: A Lesbian Odyssey (2005)) for the scene she shared with Eve Angel at the Viv Thomas forum. The award was given to her at the 2006 Viv Thomas Awards ceremony. In 2006 Sandra was Viv Thomas Babe of the Month March 2006. She has been active till 2014 and during her entire career she filmed forty-four adult films.
Personal life
Sandra is married and appears in the show Interview with a Sex Maniac with her real-life husband. She currently runs her own modeling agency, named Sandra's Models2 and has her own paid website - sandrashinelive.com. Sandra has a tattoo on her left shoulder and completely natural body.
Date posted: January 27, 2017