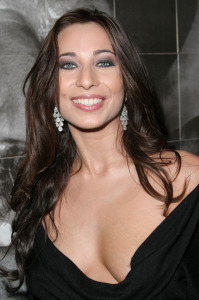 Tiffany Tyler was born on on the 6
th
of December 1980, in Sacramento California. She has a
Pakistani mother
and a French father, so when looking at her beautiful big mouth that could eat a man whole (but doesn't), you know which cultures you should thank. Even from childhood she knew that she wanted to be in front of the camera – although not in the manner she later on discovered. So she started modelling and shooting commercials since she was 5 years of age. This also means that she was no slouch either, since by the age of 18 she could already speak 3 languages: English, French and Spanish.
When she reached 18 years of age, she started doing a different kind of modelling – it can be said that she already had a career, so moving into the adult business was something which gave her a different and bigger sense of fulfilment. She entered the adult industry with just photoshoots, for magazines such as
Playboy, Hustler
and
Penthouse
– so just for the biggest magazines, one can say. Another step she took afterwards was shooting just soft-core features, and she did a lot of them – and from here to becoming a
specialist on hardcore girl on girl scenes
was just another small step to be taken.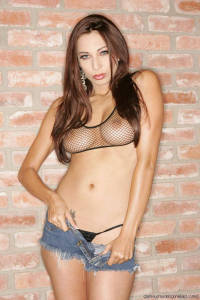 Of course, on her website does have a few boy on girl scenes – however, as the starlet said, she doesn't show too much when doing it. She even said that her best sexual experience ever was with a girl, with
Kirsten Price
. As Tiffany said, Kirsten knew what to do in order to turn her on and knew how to lick in order to bring her as many orgasms as possible.As far as her scenes with men are concerned, the actress revealed that she just wants to tease for the moment. And as her past experiences show, she gradually moved from topless photoshoots to nude ones to soft core and so on. On her website, the fans can also see her in some
anal scenes
and photoshoots – but they are always solo and always involve just toys. As Tiffany Taylor said, the fans accessing her website weren't interested in seeing her in anal scenes with other women.Over the course of time, she has used several more aliases, so if you are surfing the internet for her porn, you could also check out these names:
Tiffanny Taylor, Tiffany Tyler, Celine and Heather Hunt
. In 2006, a car crash caused her severe back pains, forcing her to drop from Debbie Does Dallas… Again. But, in the same year, she signed with
Vivid
.
Date posted: February 11, 2015