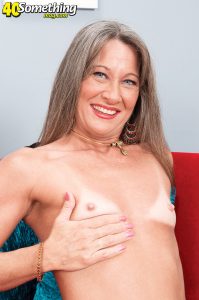 Leilani Lei was born on June 6, 1964 in the Philippines. When she was still young her family moved to the United States.  Leanni grew up in Irvine, California. In her high school days she was a cheerleader and member of the honor society in high school. In her senior year in high school her parents divorced, which led to Lei becoming rebellious. She started smoking marijuana and got expelled from the cheerleader squad.
Lei spent one year to college before she quit in order to get into exotic dancing on the east coast. In 1993 she moved to Connecticut. Leanni's pornographic career started because she was a huge admirer of Mimi Myagi.  Lei's first movie was filmed for Ed Powers in October 1997; Ed Powers was also Miyagi's first director. After filming her first adult film, Lei returned to college, and continued living Connecticut. She finished her studies with major in finance and at the same time she continued filming adult films in California.  Lei worked for one year and felt that she was "burning out". During this time she decided to take a break from porn and focused on her life and college. In 1999 she returned to working in the adult entertainment industry. Mimi Miyagi helped her set up her web site.
Lei had quite short career but has been remembered as a porn star that did a lot of extreme scenes (with Max Hardcore). She has stated that her explicit and extreme scenes with Max helped her earn enough money to pay for her college. In 1998 Lei won the Model of the Year award from Oriental Dolls magazine. She returned to the industry as an adult model in 2010.
Leilani has her own website called theLeilaniLei.com. Even though she is in her fifties, Lei is still active as a nude model. Her fans can follow her on her Twitter or Instagram page or be in touch with her via her official website. Leilani a few tattoos on her upper back, on her stomach and on her ankle; her ears and navel are pierced.
Date posted: March 28, 2017