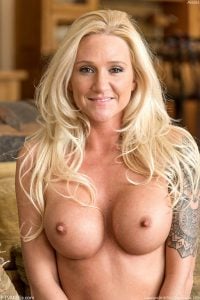 Alexis Malone is an angelic girl with a body that seems as if it came straight from the depths of hell with her double Ds and that legendary ass of hers. You might have heard of her if you are a fan of 3rd Degree, Baby Doll, and Evil Angel. So like with all of the greats she directed her movie with the film Filthy Rich that was distributed around by Vertigo. New Sensations distributed her first film, Four Finger Club 18, that was released in the year 2001. It was a lesbian only content that was well reviewed by many sites. School Playtime came out last year by the people at nubiles.net. Do I think that we will see more of her? That is a huge coin flip, but I would put my money on not. Not only because she hasn't released any movies this year but because the last three years were pretty bad years for her with last year being the worst where she only released in 2016.
Cover Me In Juices
She has a broad amount of experience as all of the greats but two niches that have defined her career was lesbian only and facial content. There is nothing than seeing this sexy little angel going down on a hot chick as seen in Girl Gangs 2, Jenna Haze's Girl Diaries, Brittney's Lipstick Lesbians, Don't Tell Mommy 11, Her First Lesbian Sex 5, Pussyman's Decadent Divas 23, Pussyman's Decadent Divas 24, Malibu's Most Hunted 2, Don't Tell Mommy 3, Bella's Perversions 1 and Four Finger Club 18.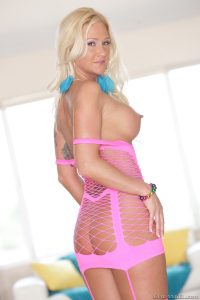 Now if you want to see this woman sauced with hot cum then you would love the following selection: Manuel is an MILFomaniac 3, Hard On For High Heels, Paris Behind Bars, Ready Wet Go 2, I Love Gina 1, American Daydreams 1, Medical Malpractice, Charm School Cherries, Kiss Me Stupid, What's A Girl Gotta Do, Right Out of High School, Hustler Centerfolds 1, and Biker Chicks Cum Easy 2.
Another Good One By The Bot
We have another interview by Fleshbot meaning well-written content, interesting facts, and stellar pictures of the woman of your desire (unless it is not Alexis Malone). All of the questions are the same, but that by no means that the responses are. But one thing that Fleshbot does that I love is their curveballs issues such as what changed the most about the business since she has been back. She admits that there are a lot fewer companies making movies as more and more companies are producing their content. This might answer a lot of questions about IAFD missing film titles of new actresses. Check the interview out as it is filled with a lot of issues that help you learn more about who Alexis is off camera.
Date posted: August 2, 2017