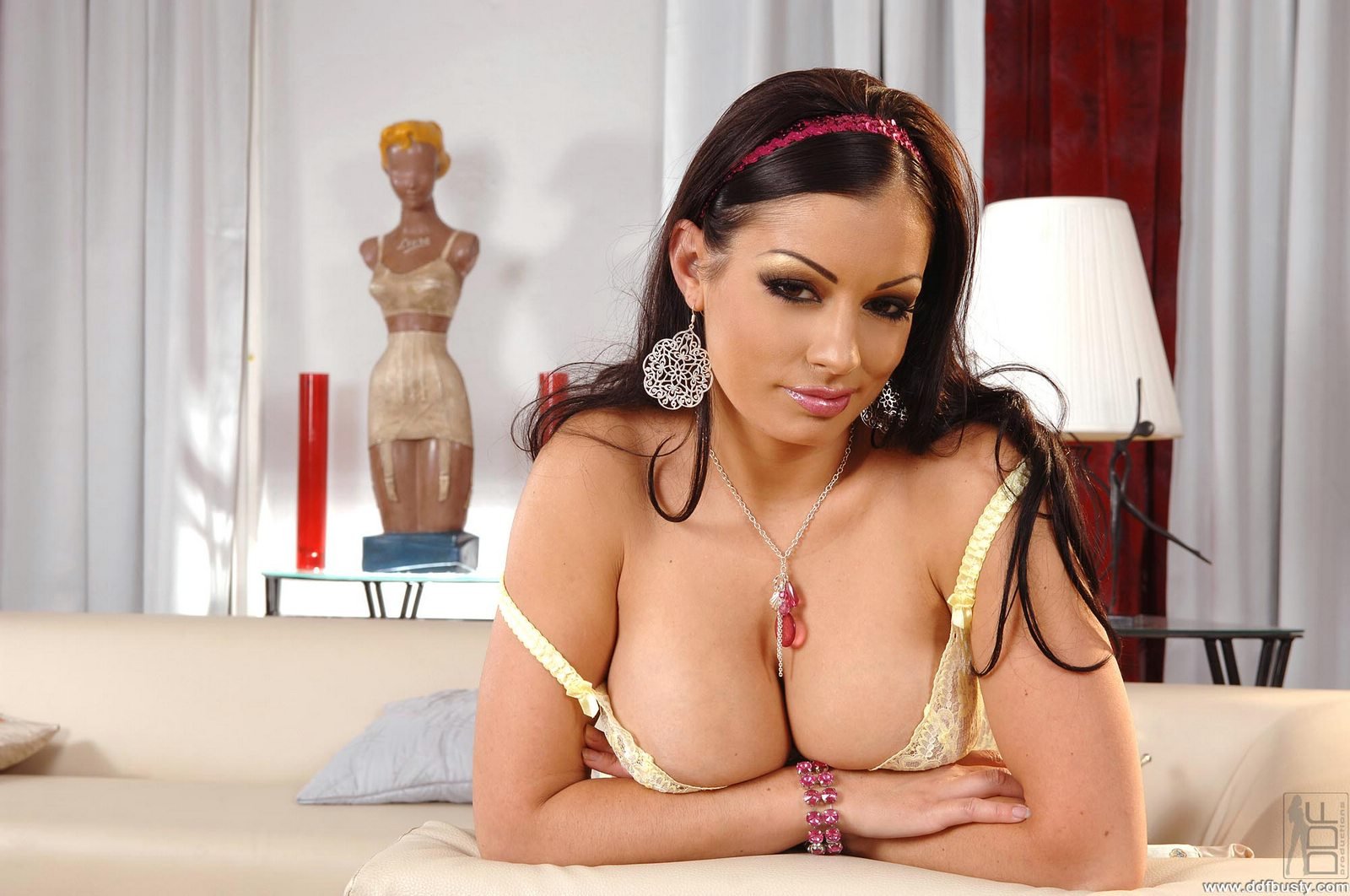 Name

Aria Giovanni

Born

November 3, 1977 in Long Beach, California

Nbr. of Movies

30+

Height

5 ft 6 in (1.68 m)

Weight

135 lb (61 kg)

Measurements

34D-26-40
Last Month 91.7
Rating Av. 96.5
Total of Votes 1442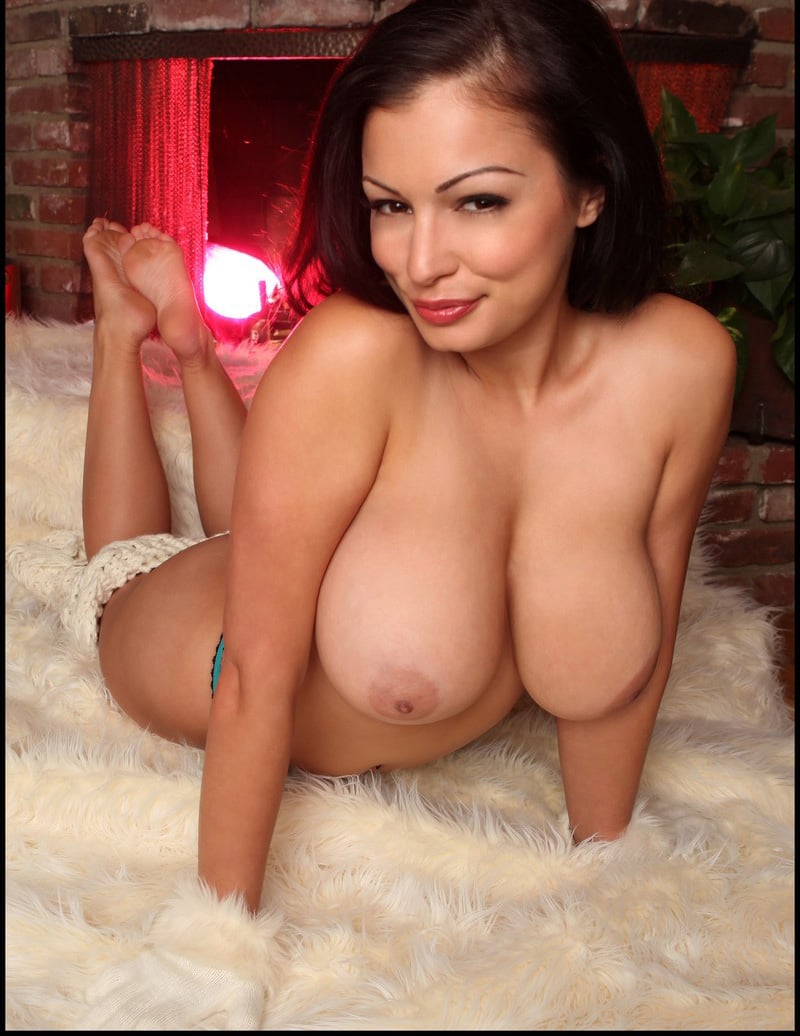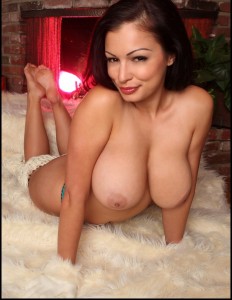 Aria Giovanni is a true Californian girl, born in Long Beach on November 3rd 1977 and she grew up in Orange County. Her real name is Cindy Renee Volk and she comes from an Italian-American family. She doesn't have any other stage names except Ariana Giovanni with different spellings. She's not too tall and not too short, just the perfect height for a busty woman. Her big boobs measure 34D and they are all natural, even though because of their perfection they might seem a bit retouched under the knife of a cosmetic surgeon. She has a big bouncy ass to match her boobs and some long legs with beautiful feet for foot jobs. With brown eyes and dark hair, she will surely be the brunette of your dreams after you'll watch a couple of the adult productions in which she stars. Her body isn't inked up, but she has a little piercing in her navel, but she rarely wares it. Aria is rarely clean shaved, but when she wears fur down there she keeps it small, like a small patch of a landing strip. If you'd like to see this naked masterpiece in action, check out the rest of our review and find out more about career.
A Passion for Pussy
Although being a lesbian porn star is a dream for most girls who would like to star in adult movies, but they don't want to get fucked by monster cocks, Ariana managed to build up a career in which she only licked pussy. No man has fucked this brunette on camera so far and she doesn't want to start on dick anytime soon. However, her lesbian movies are just as hardcore as boy/girl scenes would be. She has no limits when it comes to sex with other hot babes. Fisting, feet play and ass worshiping are the kind of scenes she loves to shoot. She's also good with toys and her favorite sex toy is the Pocket Rocket.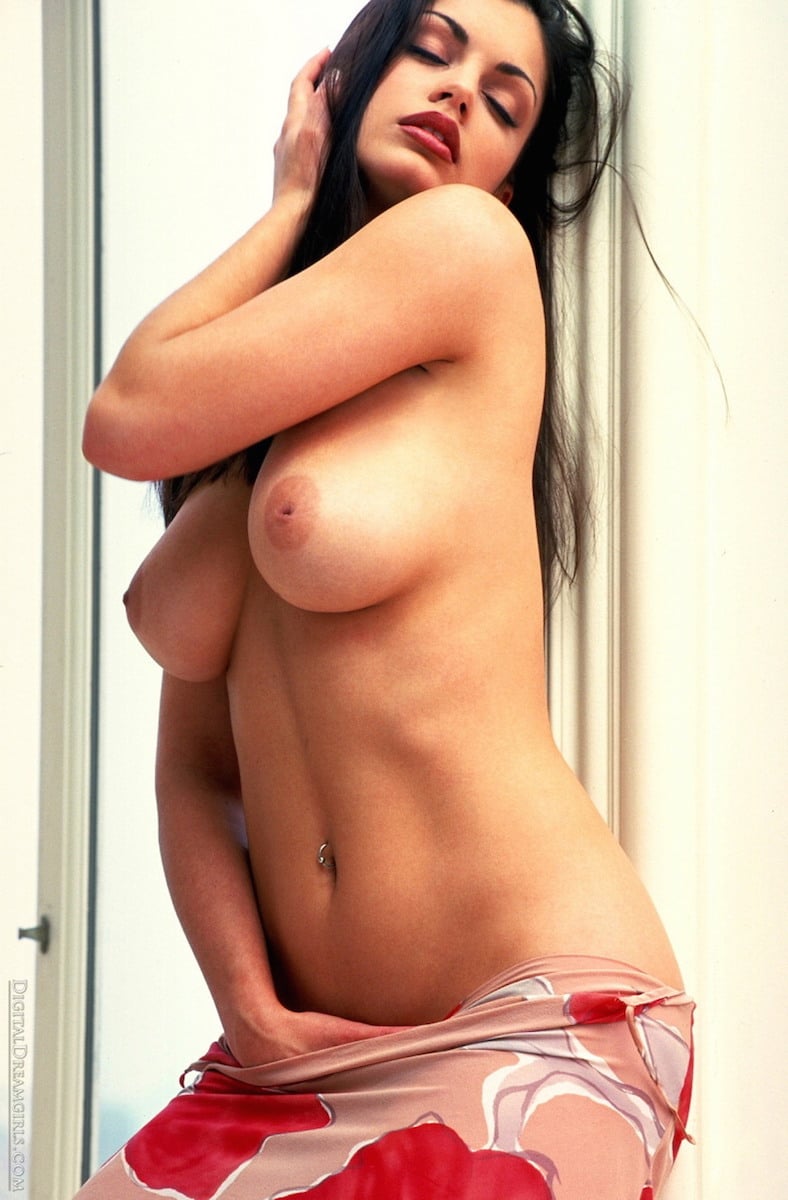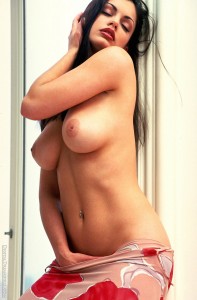 She entered the adult industry with the help of Aimee Sweet and her first shoot were for Penthouse magazine. She became Pet of the Month for Penthouse from her first adult appearance. She's not such an active porn star. For the moment she only performed in about 30 movies, because she is pursuing a career outside the adult industry. She played minor roles in non-adult productions. She doesn't have any awards as she's not a full time porn star, but she was nominated for the XBIZ Best Starlet Award in 2010.
Hot and Smart
One of the most interesting things about Aria Giovanni has nothing to do with porn. Her lack of activity in the past years is due to the fact that she's currently working on her career as a bio-chemist. We don't know if she wants to retire from porn if she makes it as a bio-chemist, but it would be interesting to see the first lesbian pornstar/scientist. However, she's not a lesbian in real life. Although she only fucks babes in front of the camera, she prefers men in real life. In fact, she was married for a while. Her ex-husband is John 5, an aspiring metal rock star. She has been with John 5 ever since she was 16 and she got married at 21, divorcing at 26. She is a quite shy girl, not smiling much, which is great for the kind of porn in which she stars. Aria Giovanni is a mysterious glamour model will surely keep you up tonight.
Aria Giovanni – Similar Girls