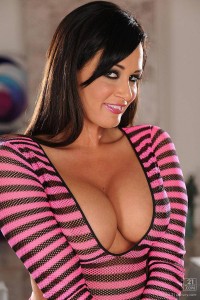 Tory Lane is one of the most bad ass porn stars in the industry. She created a name for herself that demands respect from all other babes in the porn world, but also from all the men who watch her perform. She lives her life with a simple motto in mind: "Don't fuck with me!" Her real name is Lisa Nicole Piasecki and she comes from the craziest state in US, Florida. This brunette is known for her career in the hardcore part of porn, being on many occasions a merciless dominatrix and a horny sex slaves who also begs for more pain and cum. That's in fact the reason for which she is so popular. She is one of the few porn stars who is actually a sex addict and loves to shoot porn. She doesn't do it for the money or attention. Join us in the following paragraphs and learn more about this pure bad ass chick as we take a look at both her career and personal life.
The Boss of Porn
If the porn would be like the streets, Tory Lane would be that chick with a baseball bat who knowns on your door in the middle of the night, asking for her money. Tory realized she has a gift for hustling horny men when she started out as a Hooters girls, back in her college years. For a while, she made a lot of money flirting for tips. As she got more comfortable with the idea of using her looks for money, Tory got into exotic dancing, together with her BFF. That same girl was the one who convinced her to do porn after a while. Tory was casted for the first time in a porn movie when she was 21.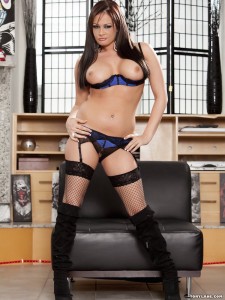 Since then and till now, she shoot a little over 250 scenes, her best ones including POV, anal, gonzo and BDSM. She's one of those porn stars who say that they would do anything in front of the camera, and keep their word. Because of her kinkiness and skills, she is much appreciated in the industry. Directors always praise her and the fan base she got is following her every move. Although she is one of the most appreciated porn stars by her fans, Tory Lane only received two awards during her career, one for best group scene and one for best POV scene, in 2010 and 2009 respectively. However, she is not planning to give up on her job, so there's still time for her to get more appreciation. I can't wait to see Tory Lane as a MILF dominatrix.
Life as a Porn Star
At the age of 32, Tory Lane is now single and looking forward for her future in porn. But, she was married twice. The fist time, for a short while with cameraman Rick Shameless. They got together during some shootings and eloped to Vegas where this guy made her promise that she will only shoot lesbian scenes from then on. However, that didn't worked well for her, and her marriage had the same fate. Her second marriage lasted 9 months and it was with a German porn star, whom now she hates. After her experience as a wife, Tory came back to full time porn. She is also trying out the career of a porn director, but so far she didn't had any major breakthroughs. Besides porn, she also wants to start a career in real estate. And now, to kind of drop the bomb on you, Tory Lane is actually a cute and sensitive girl in her daily life. She's a top class cuddeler, she likes to be treated like a princess and all she wants is a boyfriend who can whisper cheesy things in her ear. All the bad-assery is actually just her character, a character she plays extremely well.
Date posted: September 27, 2015