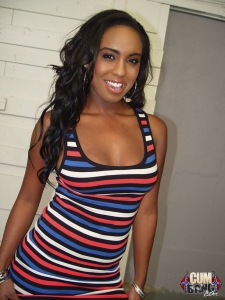 What do you think when you hear the words "Luscious Booty"? It should bring Layton Benton to your mind. This ebony beauty has been
in the adult industry for just over a year
but it isn't hard to tell that her, and her amazing ass are shaping up to be absolute pro's. She has worked for some of the biggest names in the industry like
Penthouse, Bang Bros
, as well as
Reality Kings
. That list is quite amazing for someone who is so "new" but it just shows how amazing and hypnotic her work can be.22 year old Layton learned in high school how to be a good little slut; admitting in interviews that after losing her virginity at 16 she grew a love for dick she couldn't shake. Her love of being fucked is what led her to do porn. In Layton's own words " I got into it because
I enjoy having sex
. I feel you shouldn't be doing porn if you don't enjoy it. I've seen so many girls come and go. They come in, make some money then leave. I enjoy having sex so I figured why not get paid for it!"Layton's fans would also agree that a girl whose so skilled at getting cocks to bend to her will and making pussies soaking wet with only her hands needs to be in porn. Benton's skills were wasted for far too long working a string of retail jobs for places like Walmart and Toys 'R Us! Her body was especially being wasted working in retail where Layton never had a chance to show off the body she toned with years  of sports.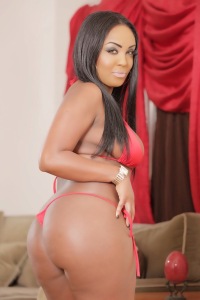 One of Layton Benton's best features is her
gorgeous round ass.
She works hard to help keep her ass in check and as beautiful as ever and she does quite well! She is also a passionate advocate for being real and not having fake parts, especially fake butts. Many people can say amen to that!As well as being gorgeous Layton Benton is a really chill and down to Earth girl. She cracks jokes like a whip which is fairly evident from her social media presence on
Twitter, Instagram.
 Often posting sexy, funny tidbits that show how important is to her to stay connected to her fans.It may shock many fans to know that though Layton Benton can blow your mind with her sucking and fucking skills she actually grew up a pretty big tomboy. Instead of heels she prefers to kick it in sneakers or flip flops and frankly who can blame her? Growing up playing a lot of sports such as badminton and tennis have helped her sculpt that svelte figure with her famous big booty.Thank goodness Layton grew out of what she has described as her "awkward teen years" into the cock loving slut that we all know. Mixing together that
fantastic ass and luscious set of tits
with her natural sex skills Benton has a chance to become a big name in the adult industry.
Date posted: April 17, 2015